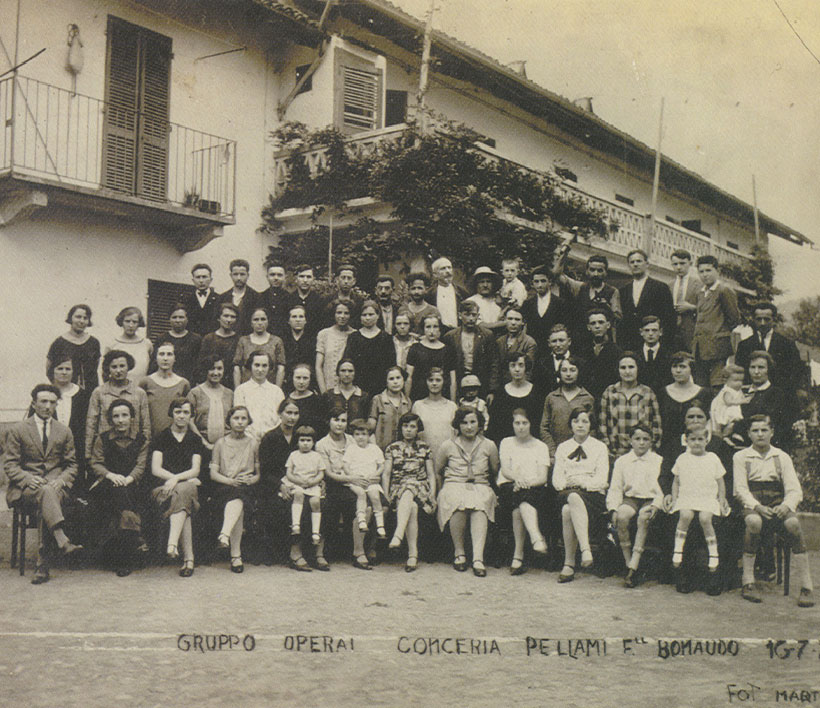 Over 90 years of history
The history of Bonaudo started in 1923 when the three brothers Gioacchino, Giovanni and Marco founded the company together with their cousins Giacomo, Alessandro and Valentino. They settled down in Chivasso and specialised in the tanning of sheep and goat leathers for footwear and apparel as well as nitrocellulose goat and sheep leathers for military equipment. In 1928 the Bonaudo brothers will split up: Domenico Bonaudo will continue running the business in this area until 1962, while the others will found S.I.L.P. (Società Italiana Lavorazione Pelli – Italian Company for Leather Tanning) whose building will then be destroyed under the 1944 bombing. In 1963 the company was moved to the new factory of Galileo Ferraris and took the name of Conciaria Bonaudo S.p.a: headed by Arduino, Remo, Aldo, Flavio and Manlio Bonaudo, it became a leader in the tanning of kangaroo leather. In 1985 Renzo Iliprandi joined the company, but it will be in 1994 that the arrival of Alessandro Iliprandi will mark the beginning of a new era of expansion, renovation and modernisation.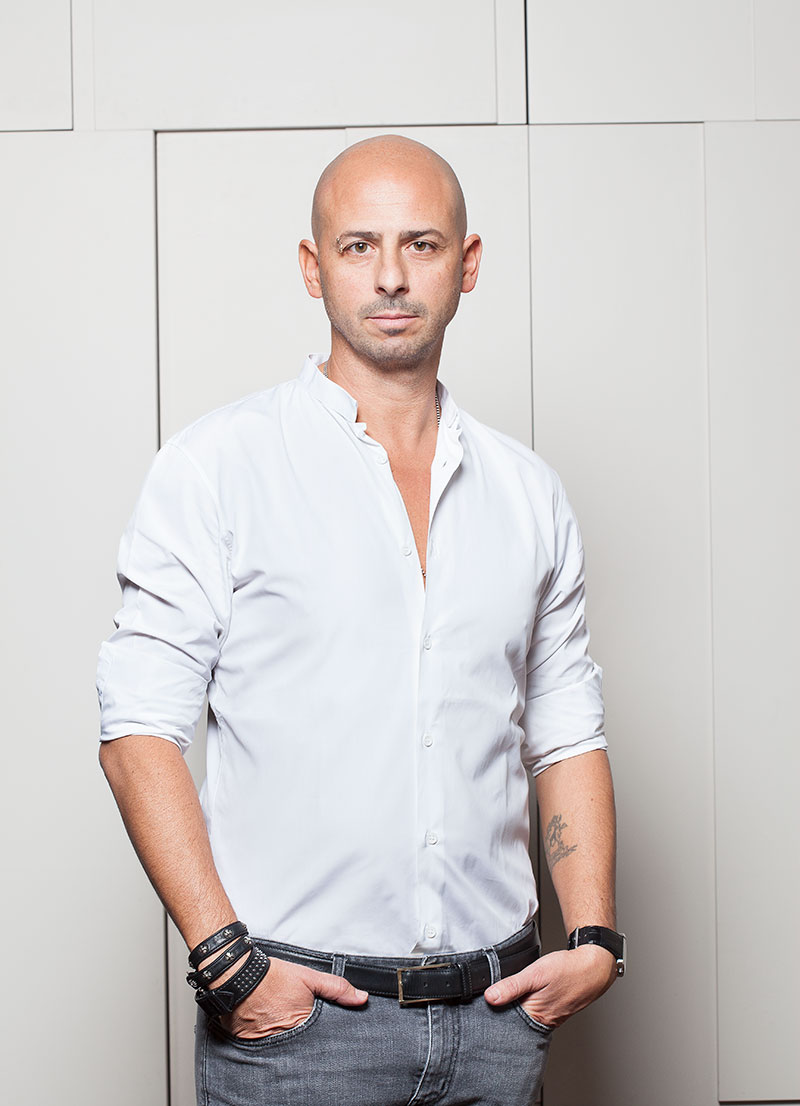 Art, Beauty, Craftsmanship
Twenty years – it was back in 1994 that my adventure as head of Bonaudo started – this time has passed very fast, marked by deep innovations that have made the company an international leader of the tanning sector. The great challenge was to create a company that could satisfy the increasing requests of its customers, yet continuing to preserve the absolute excellence of our products. What made us win this challenge was the firm belief that all entrepreneurs should invest, innovate and believe in the success of his product. A good and 100% Made in Italy product, behind which is a deep know-how that is also the heritage of the thousand-year Italian craftsmanship, and an advanced structure, able to tackle the most diverse environmental and social issues. Today, Bonaudo represents a benchmark of the Italian tanning industry, the envy of the world and at the same time a crucial asset for the country as well as the essential condition for an excellent production. After 20 years my responsibility as an entrepreneur keeps being that of investing in structures and people, as Made in Italy is not a dusty and outworn label, but a continuously changing brand that requires handcraft skills and innovation.
Alessandro Iliprandi
Chairman and CEO